The car to Vung Tau VIP Saigon – Vung Tau – Saigon route is interested by many tourists every time they have a plan to travel to Vung Tau, because traveling by private vehicle is convenient but tired because of the long distance, Traveling by bus is afraid of being crowded and uncomfortable. So let's follow the top 5 most prestigious and quality VIP limousines to Vung Tau today.
Limousine Hai Van
Hai Van is a long-standing bus operator with extensive experience in the passenger transport industry, famous for its bus routes in the Northwest provinces. Although it has just entered the southern market not long ago with the popular Saigon – Vung Tau route running 100% by limousine, Hai Van has received a lot of positive feedback from customers.
Hai Van mainly serves limousines of 9,12 and 18 seats. The interior design is comfortable and modern with the seat system installed with massage mode to create a feeling of comfort and relaxation for passengers. The seats are upholstered in high-quality and expensive leather, imported from the company that supplies items for the British Royal Family, creating a sense of comfort for the user.
In addition, Hai Van also has a VIP lounge system with full air conditioning, wifi, free food at the beginning of Saigon and Vung Tau, enough to see the great quality of this line.
Contact for buy ticket:
Pick up address:
In Vung Tau City: No. 1 Le Quy Don, Ward 1, Vung Tau City.
In Ho Chi Minh City: 486E Dien Bien Phu, Ward 21, Binh Thanh District; 23/9 Park Cong Quynh Gate; 111 Nguyen Thai Binh, District 1.
Ticket price range from 140,000 VND to 160,000 VND.
Limousine Thanh Vinh
The VIP shuttle bus to Vung Tau of Thanh Vinh line mainly operates on Tan Son Nhat Airport – Vung Tau route. The line has invested in a fleet of Dcar Limousine cars, with this model, passengers will experience a 5-star trip.
Thanh Vinh limousine received a lot of positive feedback from customers about the quality of the car and the enthusiasm and thoughtfulness of the service staff.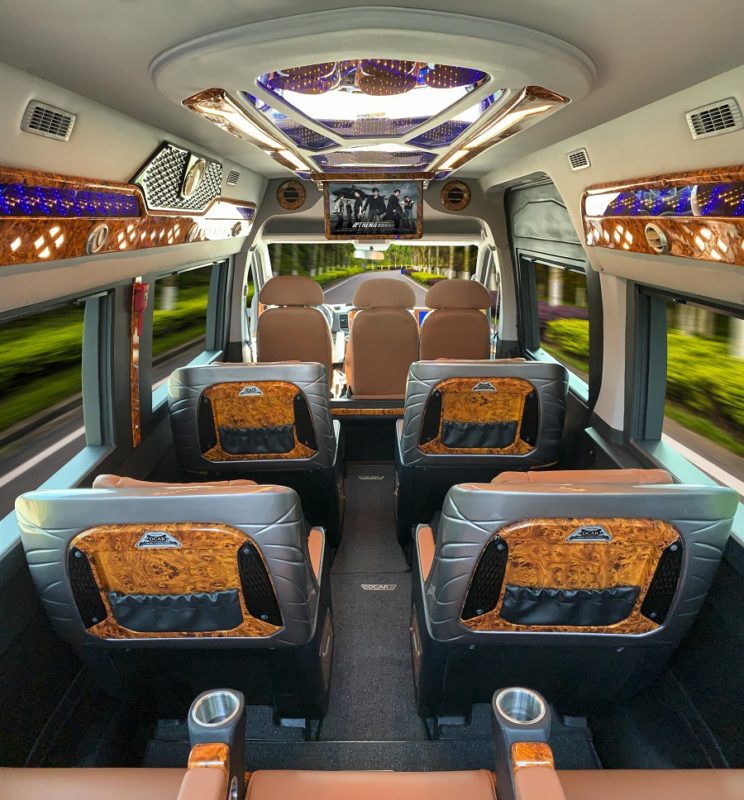 Contact for booking ticket:
In Vung Tau: 25B Nguyen Thai Hoc, Ward 7, Vung Tau City, Ba Ria – Vung Tau Province. Hotline: 0919757166
In Saigon: Counter 5, Tan Son Nhat domestic airport
Pick up address:
In Saigon: pick up guests from Tan Son Nhat airport according to the route to Vung Tau
Ticket price: 160,000 VND / ticket for 7 back seats and 140,000 VND / ticket for 2 seats near the driver.
VIE Limousine
As a high-class passenger transport service on the Vung Tau – Saigon route with the investment in the most modern and advanced version of Limousine cars from the leading car tuning company Skybus.
VIE with 9 Boeing automatic massage chairs, super top-notch interior. Hotline to book tickets: 0918326066. Or go straight to the luxurious Limocafe waiting room: 131 Nguyen Thai Binh, Ben Thanh Ward, District 1 or 33 3/2 Street, Ward 8, Vung Tau City.
Ticket price: 160,000 VND / ticket for 7 VIP seats and 140,000 VND / ticket for 2 priority seats near the driver.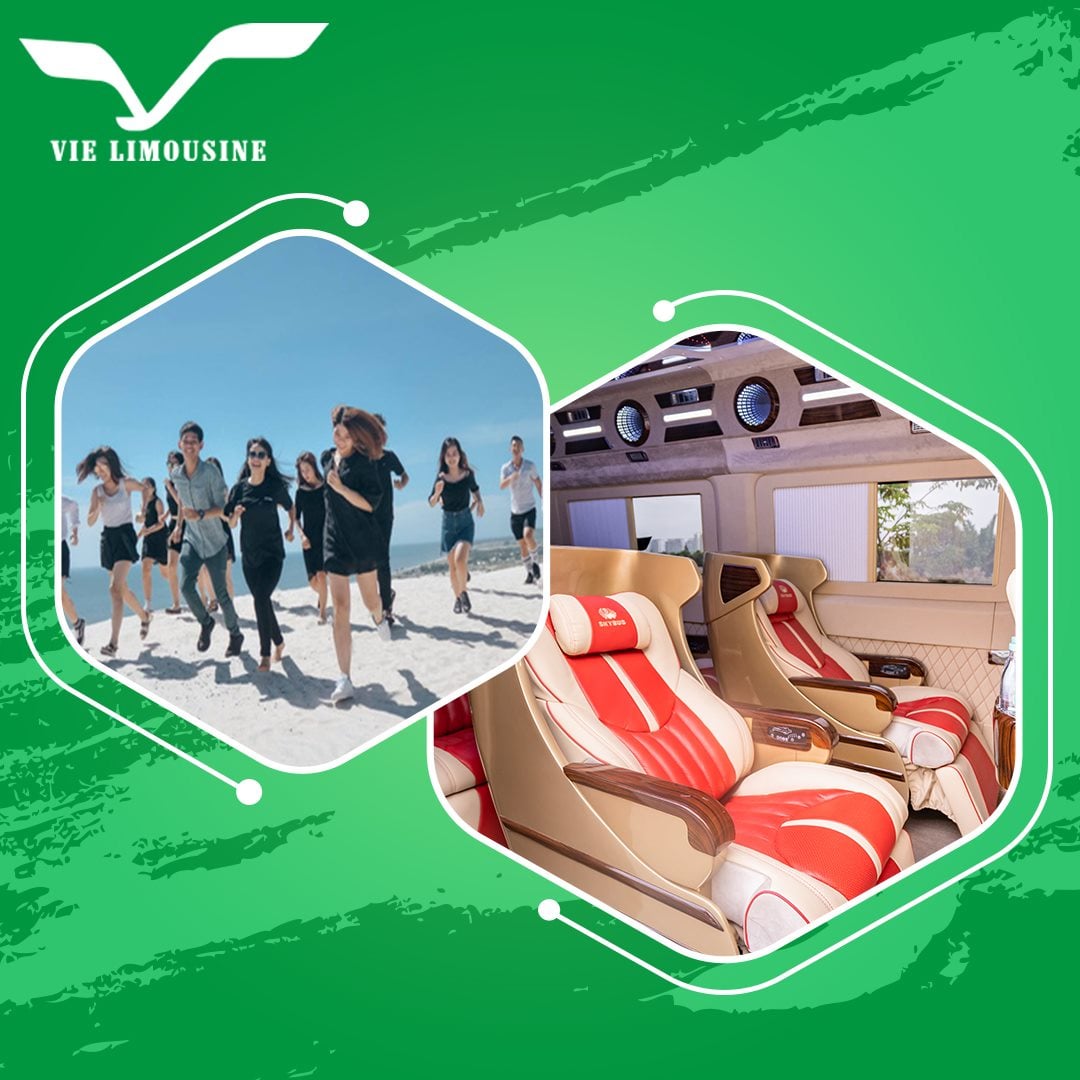 VIE stands for 2 messages that we want to convey: that is VIET – bringing high-class service to Vietnamese people, being the representative of products made in Vietnam and a fairly close meaning: It's "For You – Because You're Happy". Everything we do is for the purpose of bringing joy to passengers during the trip. So, when you are sad or need to relax – come to VIE LIMOUSINE to go straight to Vung Tau or other tourist destinations that VIE LIMOUSINE will serve to relieve stress, then sadness will pass, joy will return.
Anh Quoc Limousine
Since its establishment, Anh Quoc Limousine has become a passenger car brand trusted and chosen by many customers.
With nearly 40 trips per day from Vung Tau to Saigon, Airport and vice versa, stretching from 3 am to 21:30 pm, we are ready to provide the most suitable bus rides to our customers. In addition to the Vung Tau – Saigon route, Anh Quoc Limousine also operates on the Long Hai – Saigon route with ticket prices divided into 3 levels: Seats 1-2 near the driver: 140,000 VND, Seats 7-8-9 behind the car: 150,000 VND, Seat 3-4-5-6 in the middle of the car: 160,000 VND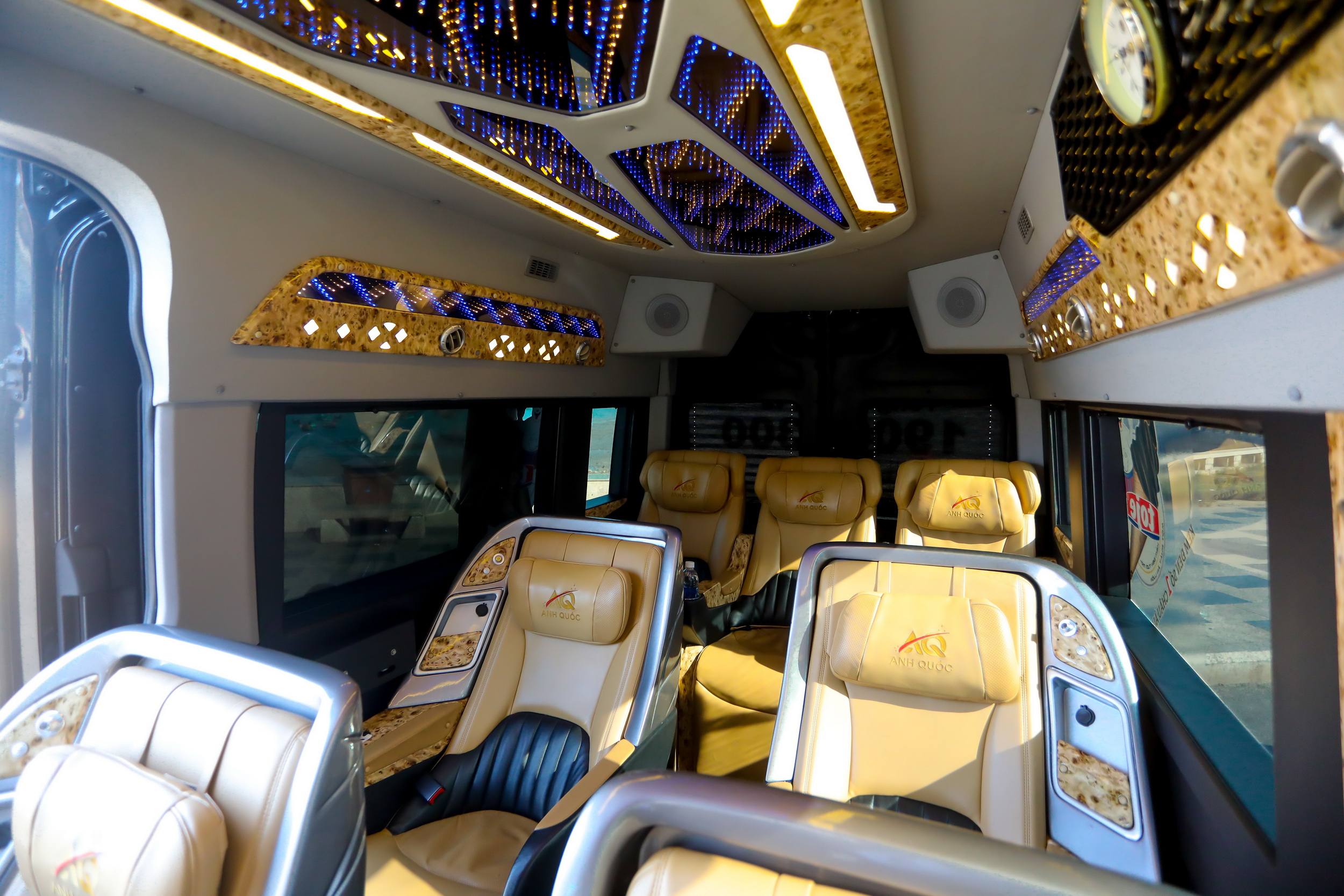 Bus schedule: Vung Tau – Airport: First trip: 3h and Last trip: 19h; Airport – Vung Tau: First trip: 7am and Last trip: 21:30
Contact to book tickets: 19003300 – https://anhquoc.vn/
Phat Loc An Limousine
Phat Loc An VIP Limousine Vung Tau – Ho Chi Minh City is a bus operator that runs Vung Tau – Tan Son Nhat Airport, Vung Tau – Cho Lon and Vung Tau – Saigon Hospital route (Pick up guests to all hospitals) in Saigon).
Service time: 4:00 am – 21:00 pm. Fares for Phat Loc An Limousine VIP: 140,000 VND/seat for the first 2 seats next to the driver and 160,000 VND/seat for the 7 seats behind the driver.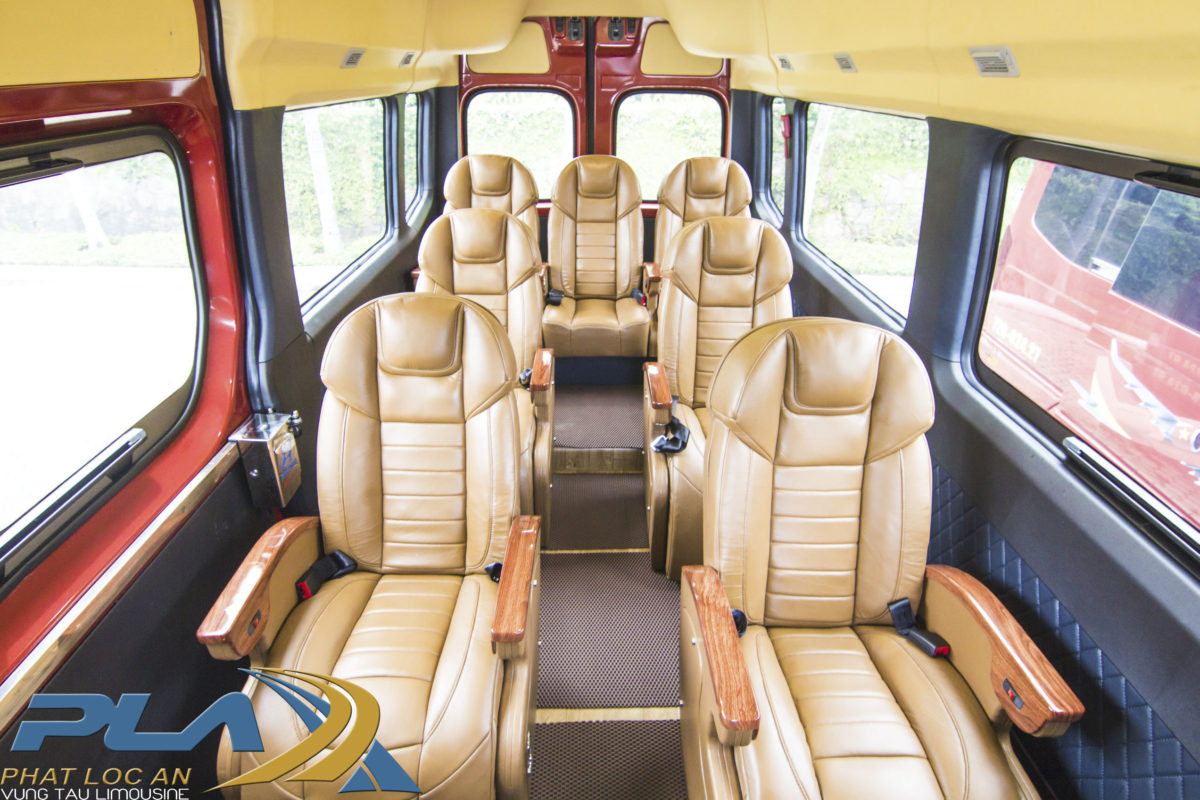 The luxury car space is like a mobile palace. All needs of passengers are met in the best way. You get to watch TV; Enjoy the cool air of the air conditioner. Be entertained with excellent Sony speakers; No need to worry when your phone runs out of battery. Passengers are free to access the network whenever they want.
Drinking water; wet wipes will be served on the whole journey. Dedicated home service staff; attentive; profession. Experienced drivers; be trained; The steering wheel is steady so it's very reliable.
Reservation call center: 0917276166
The call center staff will gladly advise you.
Above are the Top 5 VIP limousines to Vung Tau for your reference. Hope this article will help you choose your favorite car company.