Hai Van Limousine operates Vung Tau – Ho Chi Minh City (District 1 – Tan Son Nhat Airport) route with shuttle bus to pick up/drop off at the central districts of Saigon and Vung Tau city.
Contact to book a car: 0915241456
Especially:

Hai Van Limousine is a garage that is allowed to pick up at the door of Tan Son Nhat airport.
Luxury comfortable Limousine
Hai Van Limousine Cars
Hai Van Limousine has 02 models: 9-seat and 18-seat VIP limousine
VIP limousine with 9 seats massage chair
This is a unique product line by the exclusive chair design, using special leather materials, imported from a company specializing in producing items for the British Royal Family.
The car uses the best leather and is expensive, usually only appearing in high-end and luxury cars such as Rolls-Royce, McLauren F1 ….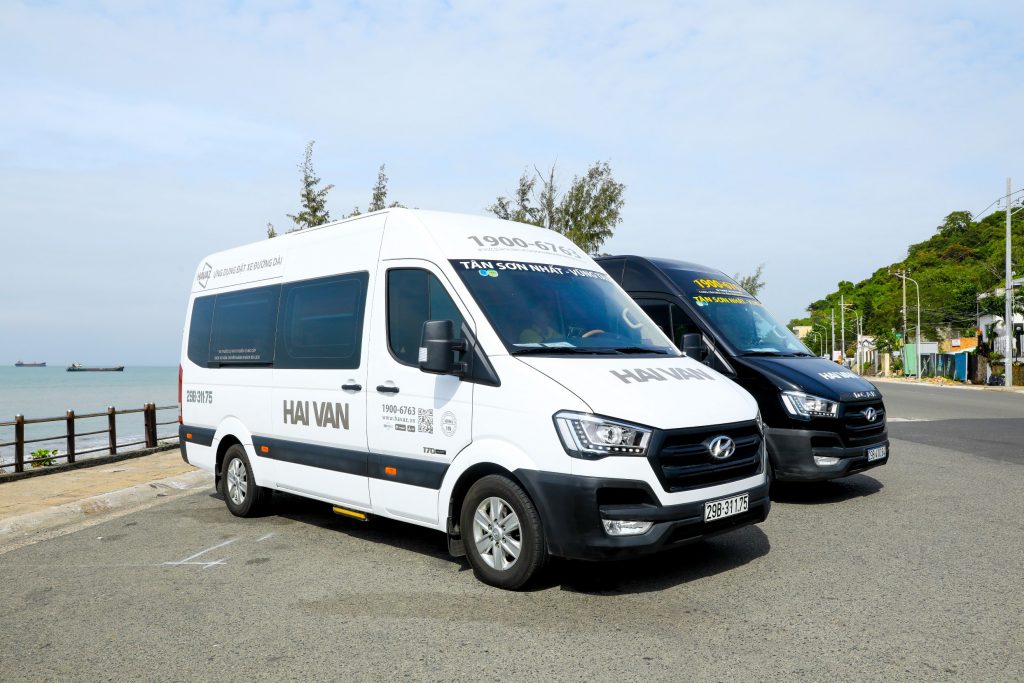 This is good leather, smooth, breathable and especially soft, spongy, with high elasticity, creating a much more comfortable feeling for the user than normal skin. This feature becomes even more useful when passengers need to travel long distances and in very hot or cold weather.
This type of leather is selected from the most beautiful skins of calves, goats, and lambs. The leather production process is very elaborate, tanning involves 25 steps and can take anywhere from a few days to several months.
The chair has 5 pre-programmed massage modes to help passengers relax from the neck, shoulders, back, to the hips, to enjoy a gentle and relaxing trip like going to a spa.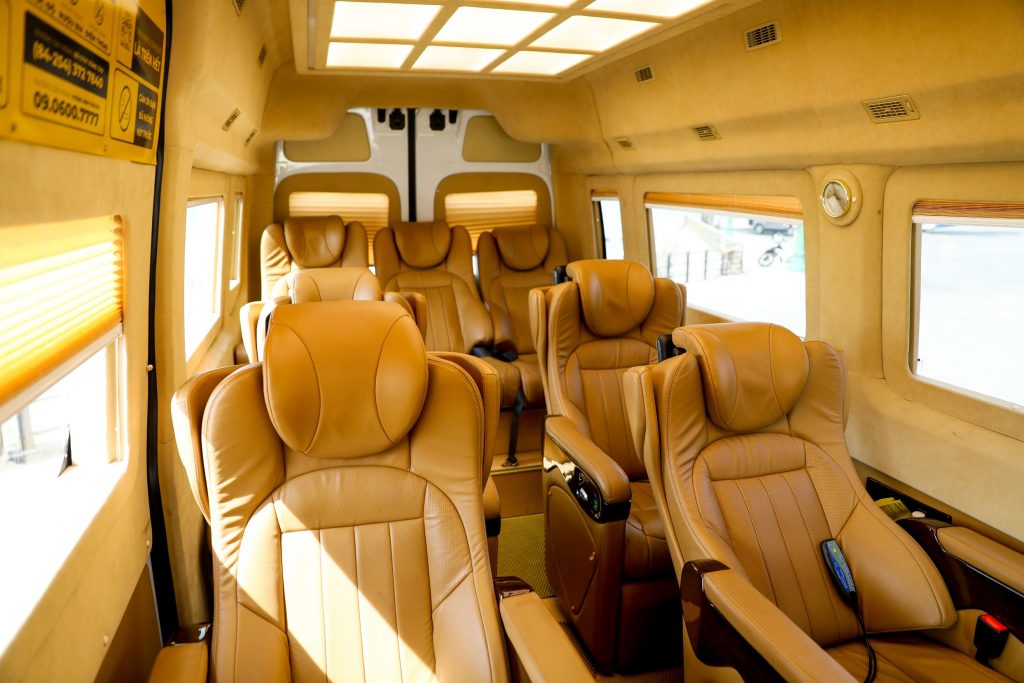 18-seat VIP limousine
Inspired by the standard of business class seats of 5-star airlines to give passengers a feeling of comfort and class. The car is suitable for groups of 15-18 people, serving for: business trips, work, golf; Family travel, pick up V.I.P guests….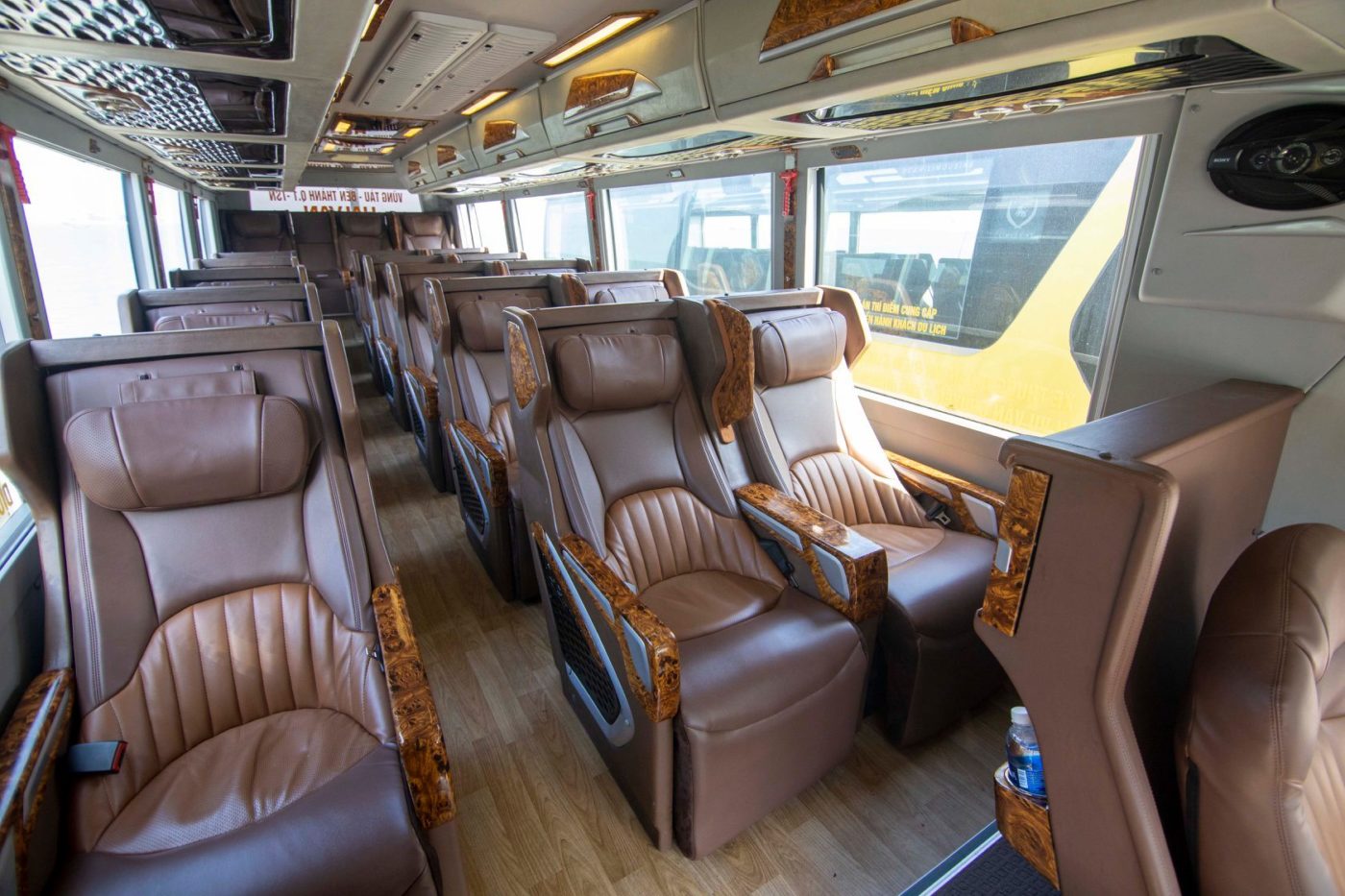 The 18-seat VIP limousines are fitted with advanced technology to ensure technical and safety requirements to produce cars of global standard quality. The car has a new look thanks to additional details on the exterior and the interior is redesigned from 29 seats to 18 seats to create a comfortable space for the occupants.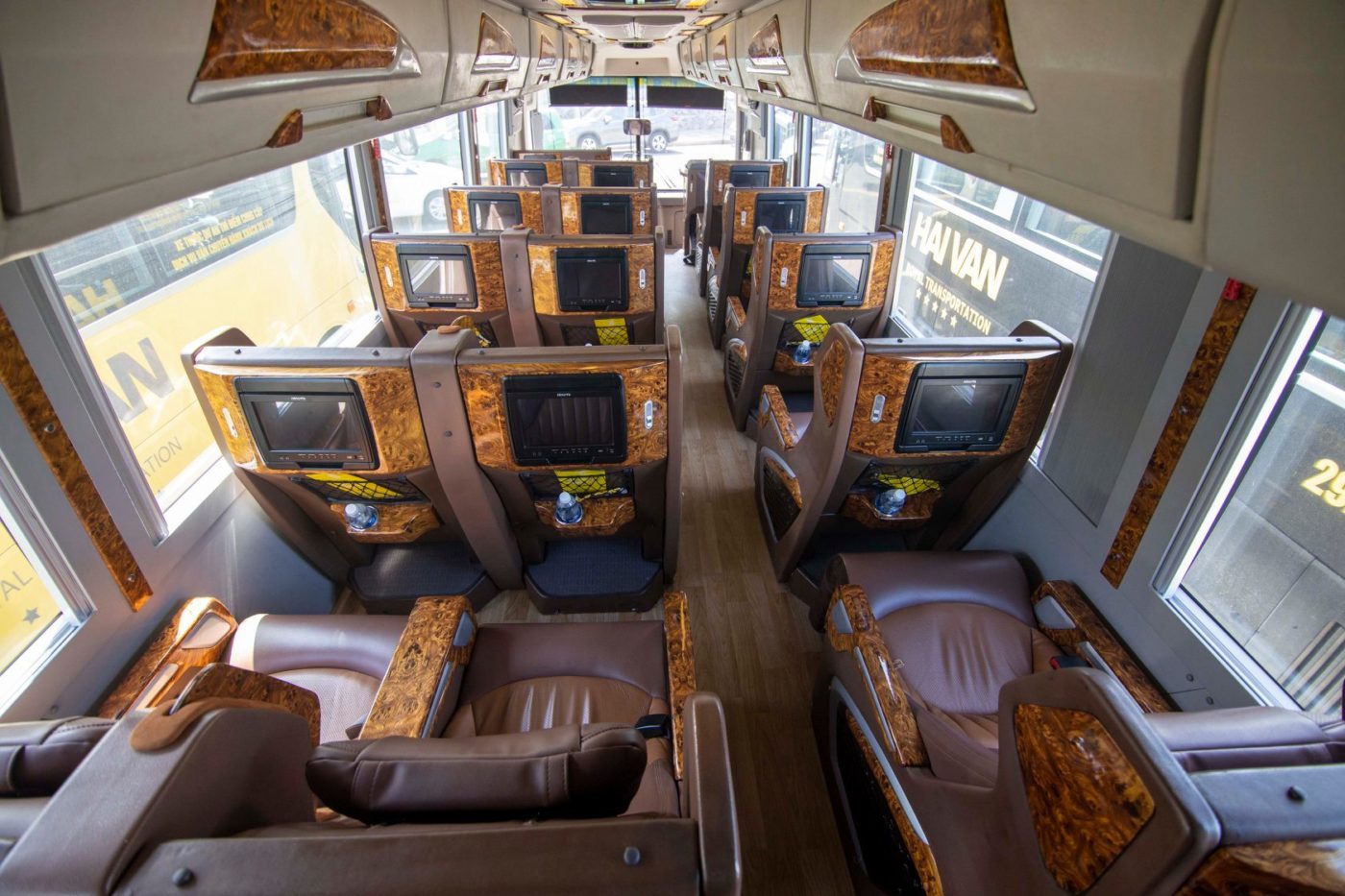 Besides, the car is also equipped with many utilities of a high-class car: Modern sound system, 4G Wifi transmitter, DVD screen, USB charging port, individual reading light for each customer, one design The passenger's impression is that the ceiling is designed with a LED light system to create a starry sky effect, adding a luxurious touch… .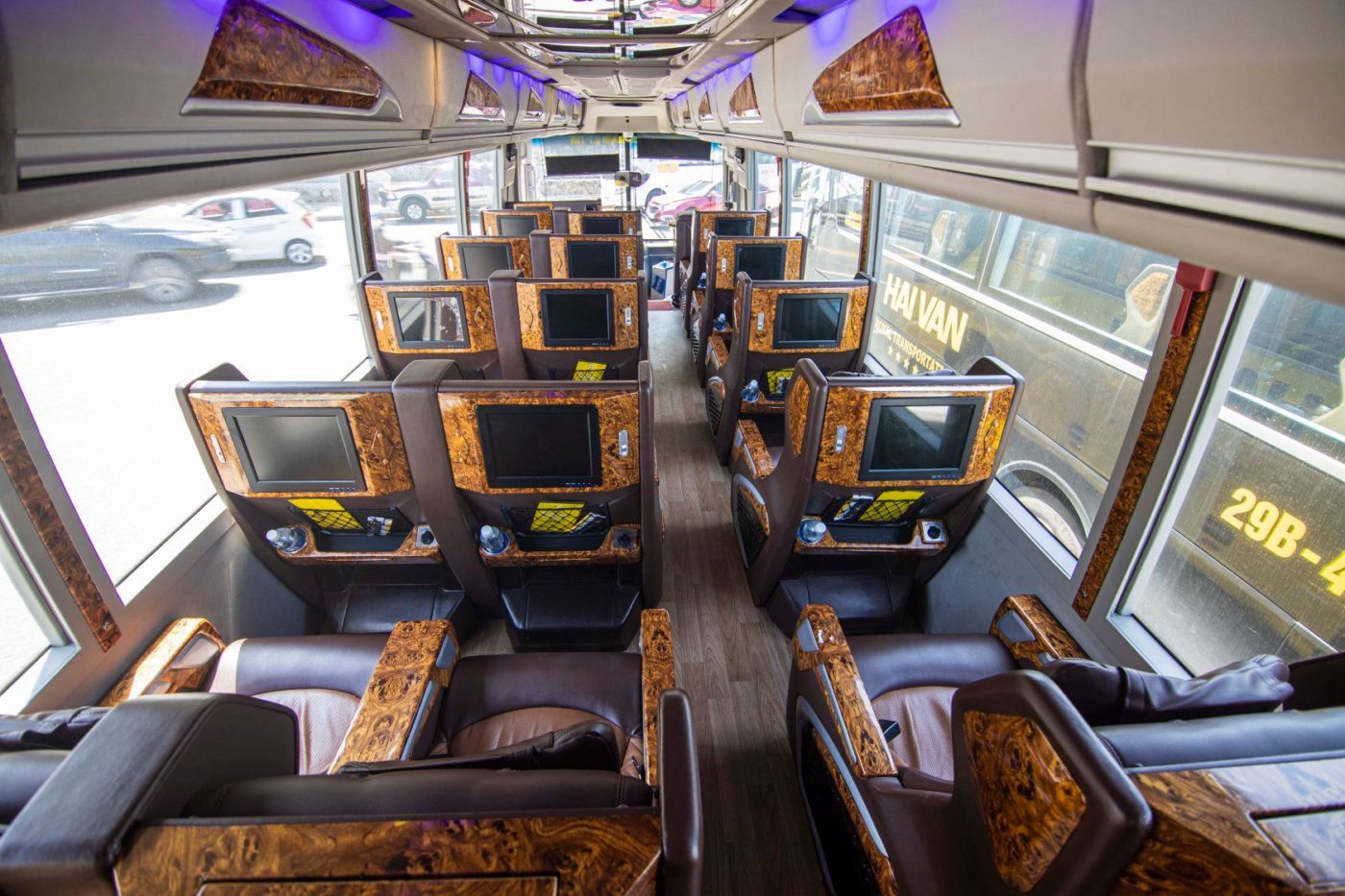 Limousine ticket price for Hai Van Vung Tau
18-seat VIP car: 120,000 VND
VIP 9-seat car with no.1, no.2 seats: 150,000 VND
9-seat VIP car with no.3,4,5,6,7,8,9 seats: 170,000 VND
Hai Van International Transporting Company is an enterprise operating in the field of tourism transportation, transporting passengers on fixed routes and car rental, express delivery, and is an important partner of travel agencies. famous as: Diethelm, Exotissmo, Asia Trail, Indochina Service….
Hai Van is committed to providing high-class bus service at a reasonable cost so that every customer has the opportunity to experience. We are the only bus operator in Vietnam that provides a luxurious lounge service to customers with full services such as airline business business lounges, from seats, buffet snacks, to transmissions. picture and wifi. Hai Van's pride also lies in the very special seats on the Royal car, which are researched and optimally designed to bring the most comfort and relaxation to customers, with high quality leather materials. Usually only used for supercars.