Phat Loc An VIP Limousine Vung Tau – Ho Chi Minh City is a bus operator that runs Vung Tau – Tan Son Nhat Airport, Vung Tau – Cho Lon and Vung Tau – Saigon Hospital route (Pick up passengers to all hospitals in Saigon). Service time: 4:00am – 21:00pm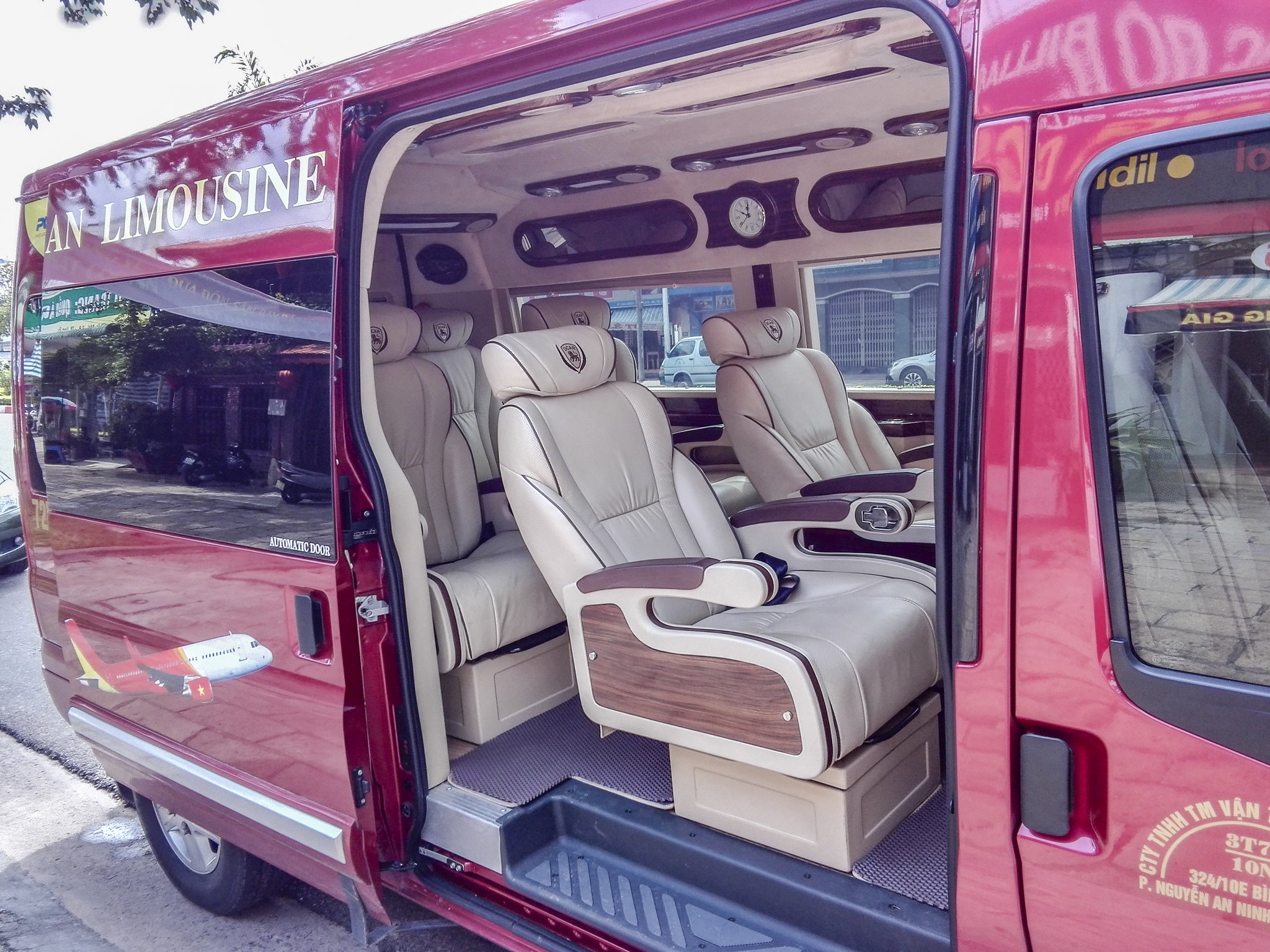 Ticket price for Phat Loc An VIP Limousine
140,000 VND/seat for the first 2 seats next to the driver
160,000 VND/seat for 7 rear seats
Instruction for booking Phat Loc An Limousine
Going from Saigon to Vung Tau
The staff will schedule a time with you first, then you go to the office and car will pick you up to Vung Tau in the most convenient and fastest way. Instead of having to stand in the street waiting for the car, sometimes it is raining, sunny, not very safe, Phat Loc An office is a place to help you feel more secure and relax while waiting for the car. The office is equipped with cool air conditioning, attentive staff, you will feel really comfortable when sitting here.
From Vung Tau to Saigon
Phat Loc An is the first bus operator to put into operation limousines from Vung Tau to Saigon. Over the years, Phat Loc An has always been evaluated by customers as a VIP car company with many outstanding strengths. The fleet of ground-based aircraft belonging to the most modern Dasan Limousine line of this operator will be the perfect choice for all your trips.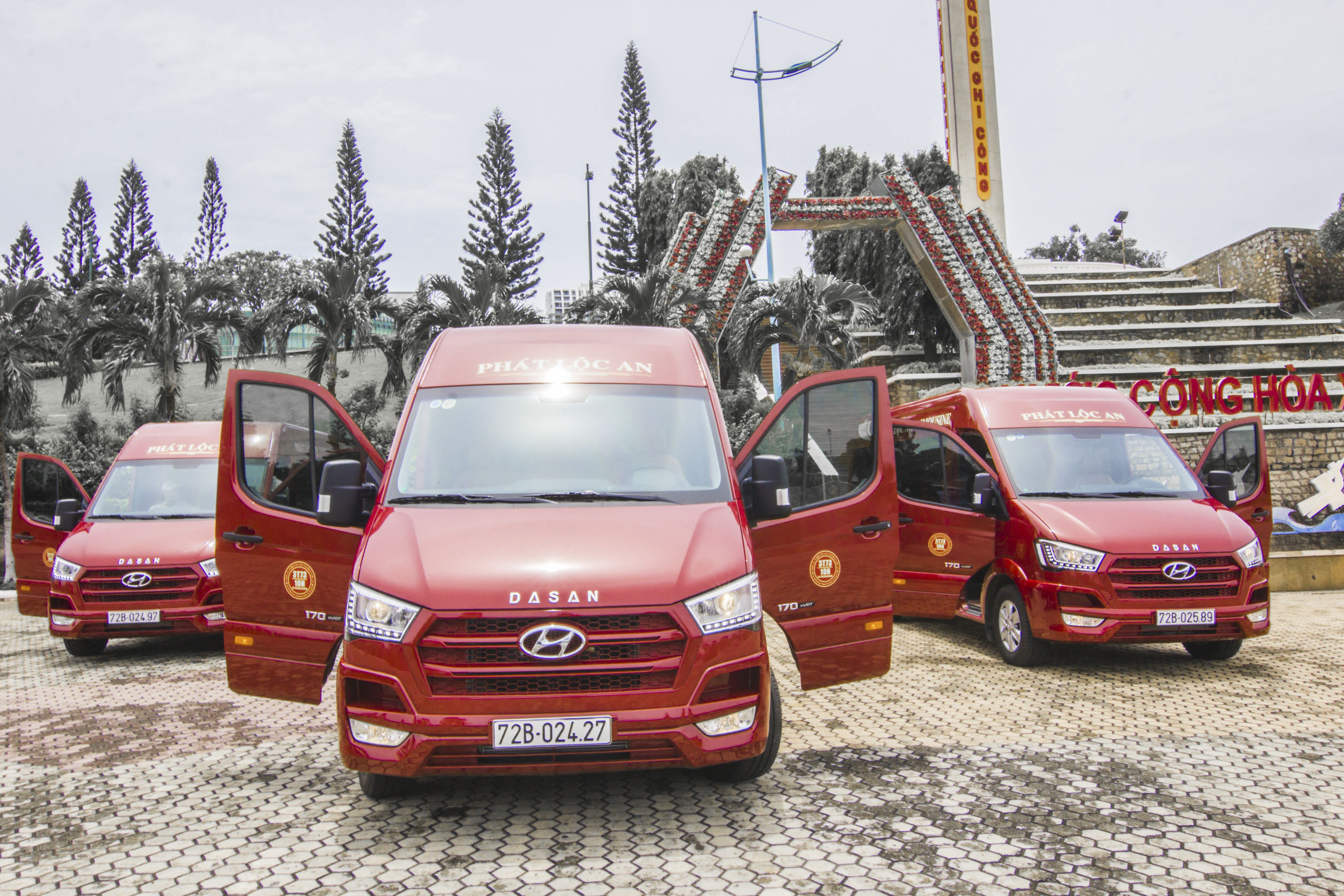 The luxury car space is like a mobile palace. All needs of passengers are met in the best way. You get to watch TV; Enjoy the cool air of the air conditioner. Be entertained with excellent Sony speakers; No need to worry when your phone runs out of battery. Passengers are free to access the network whenever they want. Drinking water; wet wipes will be served on the whole journey. Dedicated home service staff; attentive; profession. Experienced drivers; be trained; The steering wheel is steady, so it's very reliable. Reservations center: 0917276166 The switchboard staff will wholeheartedly advise you.
Interior of Phat Loc An limousine
Phat Loc An currently has 02 lines of limousines, Dasan Limousine and DCar Limousine, both known as ground-based special aircraft, serving tourism, travel, and VIP transportation with high quality. Phat Loc An guarantees you a comfortable and enjoyable journey with the latest 9-seat Limousine. The car was developed from the familiar Ford Transit and Hyundai Sotali lines, but the number of seats was reduced from 16 to only 10 (including 01 driver's seat). As a result, each seat is spacious and comfortable even for foreigners with large stature. High-grade leather seats, smart sliding design to help people sit smoothly and comfortably, natural and luxurious wood grain details. Spacious, comfortable seats, upholstered in premium leather, each seat can be easily slid with the adjustment buttons at hand.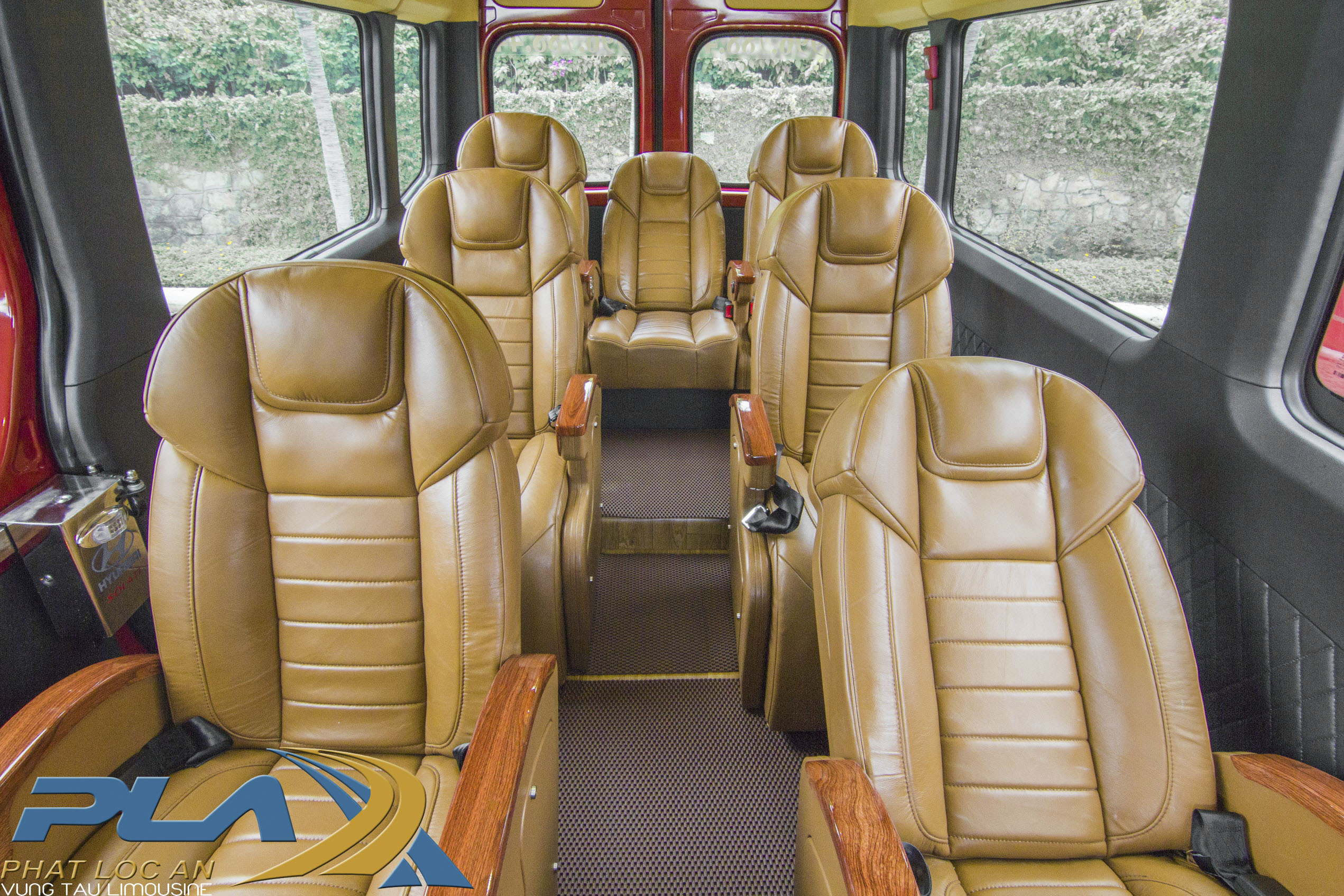 The convenience of the car is also reflected in the arrangement of all the necessary elements of travel for passengers such as Wi-Fi system, reading lights, USB ports installed right at each seat. to charge the battery for devices such as mobile phones, tablets… Accompanied by modern entertainment systems such as Hi-end sound systems, LCD screens, TVs.
For booking information, please contact: 0917276166
Website: https://limousinevungtau.vn/