Currently, many limousine operators have deployed shuttle service from Vung Tau to major hospitals in Saigon for medical examination and treatment.
Most car companies depart from Vung Tau at about 3:00 – 5:00 am to promptly serve passengers to draw numbers at the hospital to visit, examine and treat at the earliest time.
Here are some bus operators departing from Vung Tau to major hospitals in Ho Chi Minh City.
Hai Van Limousine – 0915241456
If you choose Hai Van, you will be free to make choices, because the outstanding advantage of the garage is to provide a variety of limousines from 9 seats to 18 seats, while other garages only serve the passenger line. 9-seat limousine is quite limited in number of passengers, which is quite inconvenient if you want to buy tickets to a large group of passengers.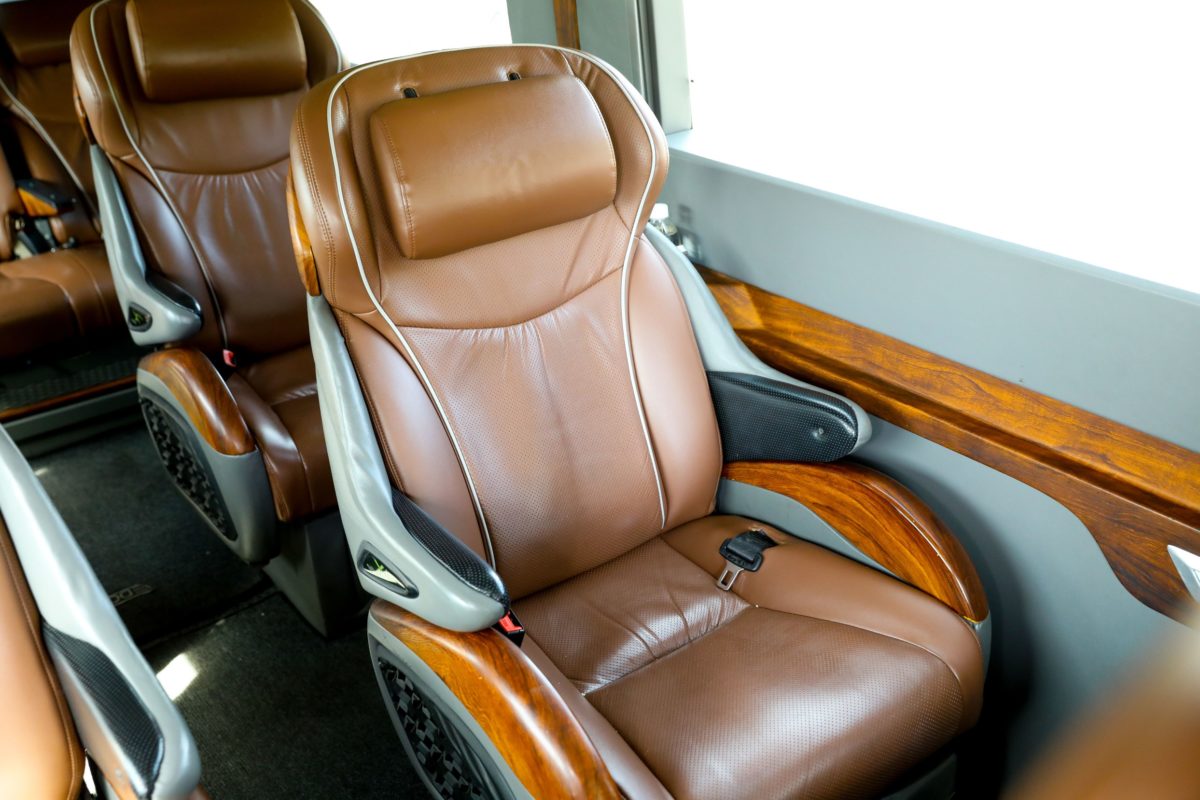 The bus line operates continuously during the day from 5:30 to 22:30 to serve the maximum needs of customers, each trip is only 20-30 minutes apart.
Vung Tau Saigon limousine ticket cost from 140,000 to 180,000 VND / ticket depending on the seat position
VIE Limousine – 0917276166
FROM VUNG TAU TO SAI GON HOSPITAL with special buses, running at special time frames (4h, 4:30, 5am), to special places with special prices. With these buses, Vie Limousine hopes that customers in Vung Tau will have more convenient and comfortable access to medical and healthcare services in Saigon than ever before:
Nice time frame so that you can get to the hospital to draw numbers and get medical examination on time
Door-to-door pick-up – Delivered to the hospital, helping you to skip the intermediate steps that are both time-consuming and labor-intensive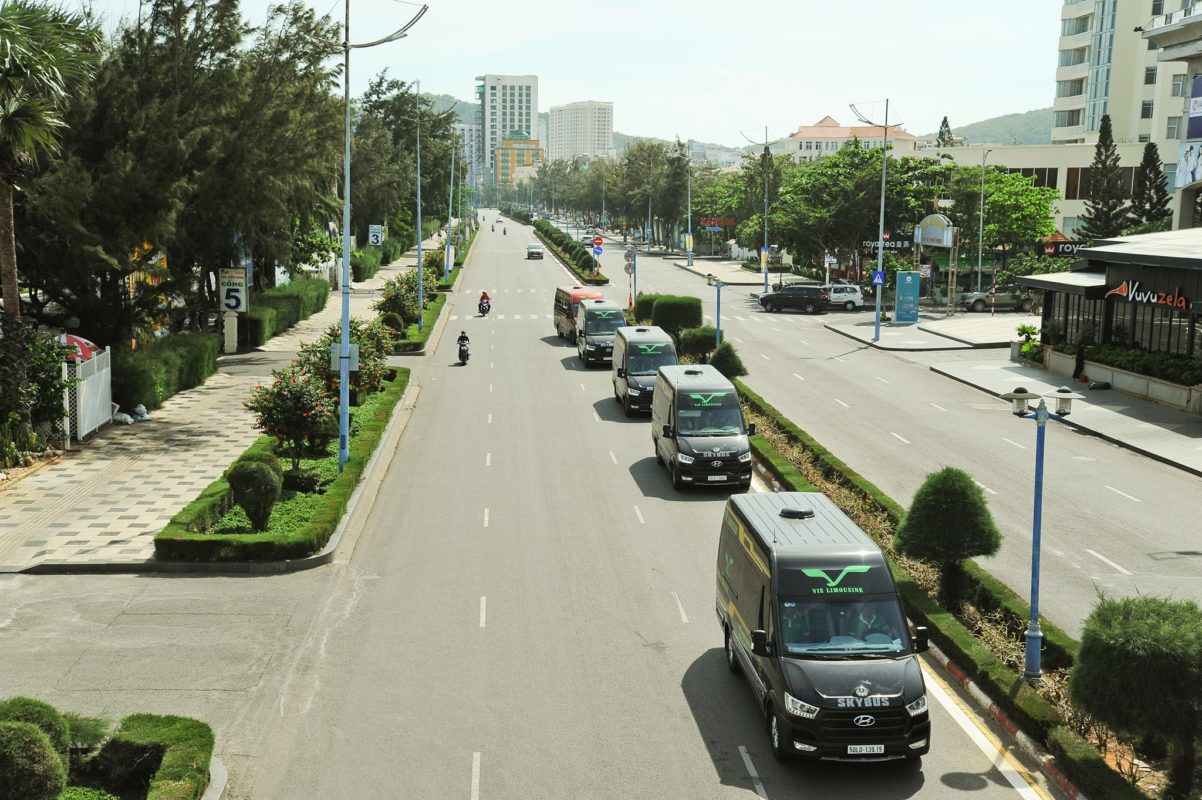 Route 1: Gia Dinh Hospital – Oncology – Mekong Obstetrics and Gynecology – Saigon ITO – Eye Hospital – Nutrition Center
Route 2: Nhi Dong – Tu Du – Y Duoc – Hung Vuong – Cho Ray – Rang Ham Mat – Heart Hospital.
What are you waiting for, hurry up and book a ticket for your family members to go to the doctor by Vie Limousine – HOTLINE 091727616
Phat Loc An – Pick up and drop off passenger at all hospitals in Saigon
Phat Loc An – Pick up and drop off passenger at all hospitals in Saigon
Not inferior to other limousine operators, Phat Loc An also invests in using a high-class 9-seat limousine of Dcar with a modern and luxurious design today.
Therefore, you can rest assured if you choose to travel by this bus line about the quality of the car as well as the service attitude of the staff.
Service time: 4:00am – 21:00pm
Fares remain unchanged:

140,000/seat for the first 2 seats
160,000/seat for 07 seats behind the driver – massage chair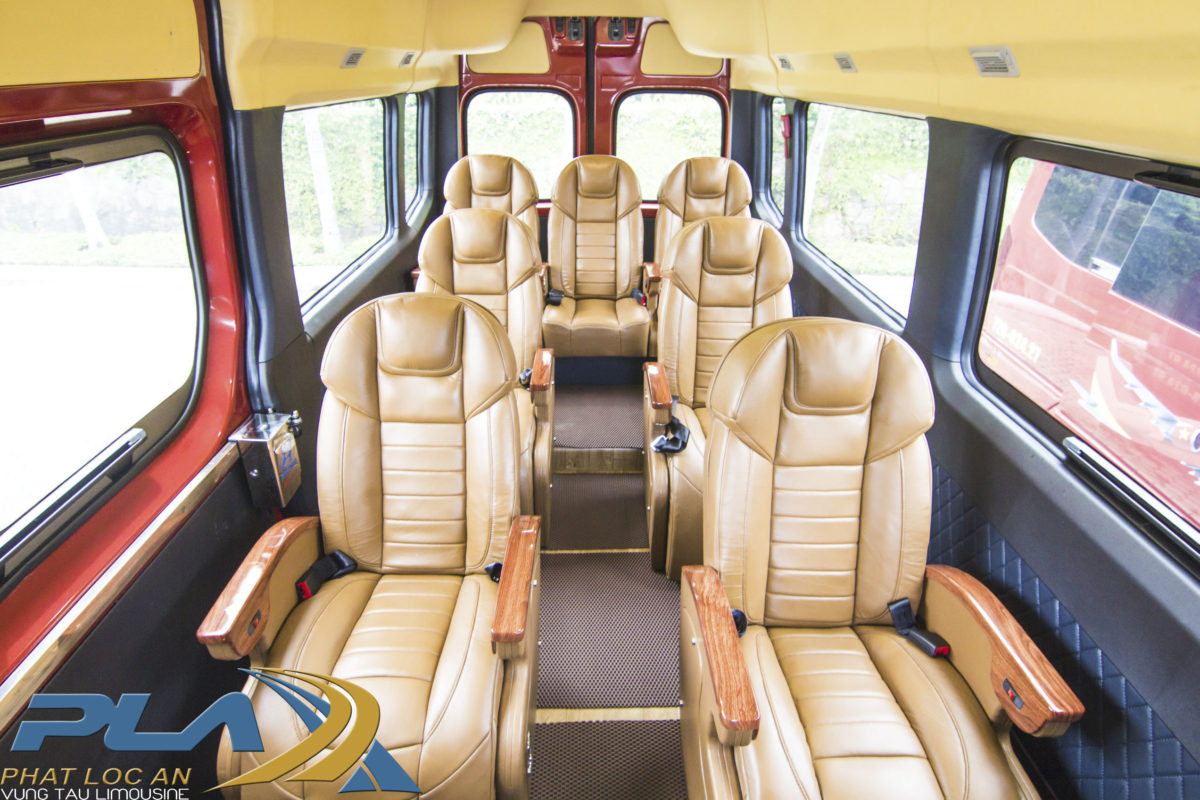 List of 28 first-class health establishments in Ho Chi Minh City
28 hospitals and centers in the city's health sector are ranked I, of which District 2 is a district-level hospital from Grade II to Grade I.
First-class health establishments
Nhi Dong 1 Hospital
Nhi Dong 2 Hospital
Ho Chi Minh City Nhi Dong Hospital
People's Hospital 115
Gia Dinh People's Hospital
Nguyen Tri Phuong Hospital
Trung Vuong Hospital
Hospital For Orthopedic & Traumatol
Blood Transfusion Hematology Hospital
Eye Hospital
Otorhinolaryngology Hospital
Hospital of Dermato Venereology
Nguyen Trai Hospital
Pham Ngoc Thach Hospital
Tu Du Hospital
Hung Vuong Hospital
Binh Dan Hospital
Hospital of Odonto-Stomatology
Oncology Hospital
Ho Chi Minh City Heart Institue
Institute of Ethnic Medicine
Hospital of Tropical Diseases
Thu Duc Ward Hospital
An Binh Hospital
Hospital of rehabilitation and professional diseases
Traditional Medicine Hospital
Ward 2 Hospital
Center for Testing and Calibration
Second-class health establishments
Saigon General Hospital
Cu Chi Area General Hospital
Hoc Mon Area General Hospital
Thu Duc Area General Hospital
Psychiatric Hospital
Benevolence Hospital
Ward 1 Hospital
Ward 4 Hospital
Ward 6 Hospital
Ward 7 Hospital
Ward 8 Hospital
Ward 9 Hospital
Ward 11 Hospital
Ward 12 Hospital
Hospital of Binh Thanh Ward
Hospital of Tan Phu Ward
Hospital of Tan Binh Ward
Hospital of Phu Nhuan Ward
Hospital of Go Vap Ward
Hospital of Cu Chi District
Hospital of Nha Be District
Hospital of Binh Chanh District
Forensic Center
Medical Assessment Center
115 Emergency Center
Third-class health establishments
Ward 3 Hospital
Ward 5 Hospital
Ward 10 Hospital
Hospital of Can Gio District
Leprosy treatment area